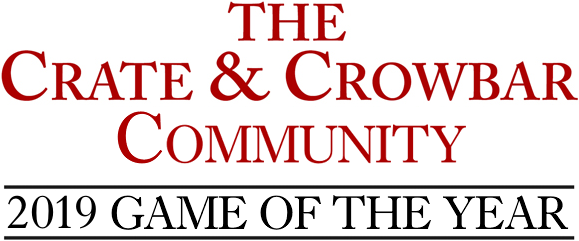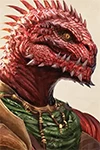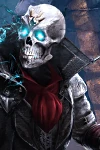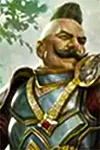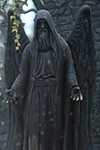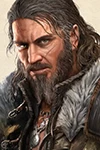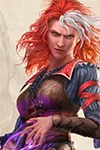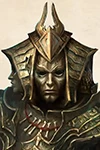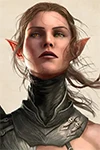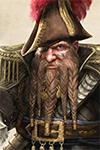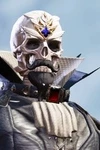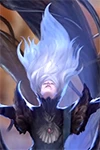 #10
Guerric Haché
I haven't even finished this behemoth, but it's consistently entertaining to explore the world, bumble my way into its traps and problems, and hijinks my way out. In some ways it feels like they've picked up the good things Bethesda is dropping.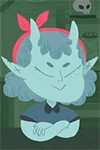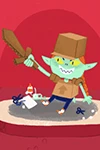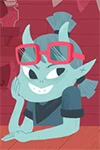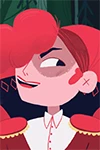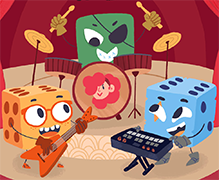 #9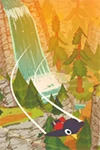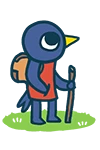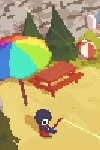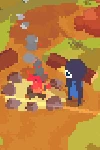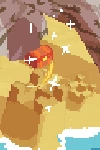 #8
NinjaOx
This game is funny, colorful, at turns quite tricky, and has a great Chipzel soundtrack -all the ingredients for a Top Cavanagh Game. Also: best bear in video games.
Odward Frenry
Clever mixture of dungeon crawling roguelike and dice placement game with utterly charming art and a great chipzel soundtrack.
velleic
Initially drawn in by the art, setting and music. Turns out creating interesting mechanisms to make your dice make big numbers is really compelling. Switching character or episode and getting a whole new way to use dice means hours and hours of fun.
idbrii
A simple adventure on an island. Good writing, fun flying, good "what's over there" adventuring.
Bollox
Animal Crossing with peril.
Teamboring
The hip single-player Animal Crossing style experience.
Sounds fake. It isn't.
velleic
Chilled out exploration and fish collecting game. Amusing writing, memorable locations to explore, and great gliding mechanics. Takes good stuff from Breath of the Wild and Animal Crossing while leaving out any of the stressful bits.
Resident Evil 2
Resident Evil 2: 2016
first we gonna rock
then we gonna roll
then we let it pop
GO LET IT GO
X GON' GIVE IT TO YOU, FUCK WAITIN' FOR YOU TO GET IT ON YOUR OWN, X GON' DELIVER IT TO YA', KNOCK KNOCK, OPEN UP THE DOOR, IT'S REAL, WITH THE NON-STOP POP-POP AND STAINLESS STEEL
Votes: 7 | Reviews: 2
Website | OpenCritic: 98
Steam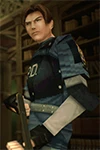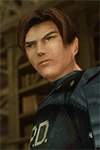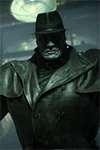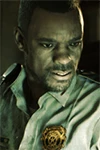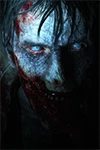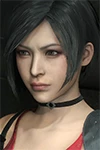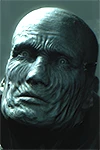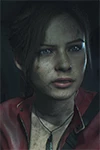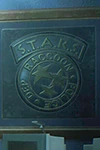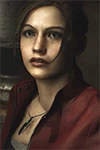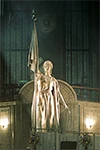 #7
Dynamic Calories
A really worth remake of a game I never played, but read about obsessively as a kid. It's gorgeous, Mr. X is a great mechanic, and zombies are actually scary again.
MaxPoetic (She/Her)
My biggest fear was being chased by a large man who walks very briskly and now thanks to the Resident Evil 2 Remake I finally conquered that fear.
a bird
one time a whole bunch of lava busted out of a lake so I ducked into a puddle to hide from it and then the lava formed a big obsidian slab on top of the puddle and I drowned. 10/10
nat
Spelunky, but way better because it takes place in that Dan Ball Powder Game wot you played in high school.
Fire Emblem: Three Houses
PERFECT TEATIME!
More Ships Than Assassin's Creed: Odyssey
Battle Hogwarts Is Also The Vatican
The Magic Pope Is Very Impressed By You And Your Dad
Votes: 9 | Reviews: 3
Website | OpenCritic: 95
Switch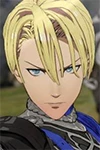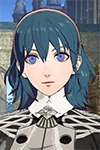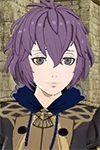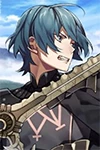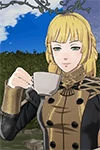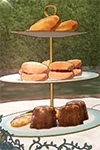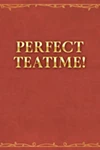 #5
Destiny 2: Shadowkeep
No title puns for this one, just some actual player names:
Eris Has 20/20/20 Vision
Ok, O Boomer Mine.
I Am A Titan (ed. note: was very obviously a warlock)
Nyanbinary
Grow THICC From Strength
King Torture and the Renegade Princess
Fleetwood MAC-11
Ralph Nadir
Limit Brecht
15kg of Lasagna
Helmet Too Tight
George W. Kush
Shoutout To Them Pears
"



+



has departed"
Witfull Thinker
"Habanero revived Super Damaged Canadian" (ed. note: relatable)
Sorry, eh!
Why use



when



do trick (ed. note: potential friend)
Intel® HD Graphics
IM NOT USING ROCKET LAUNCHERS (ed. note: during Season of Dawn Iron Banner)
Obama-69
"So Confused :D has departed"
Votes: 10 | Reviews: 3
Website | OpenCritic: 88
Steam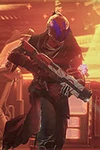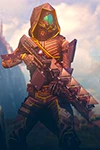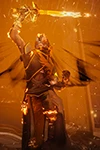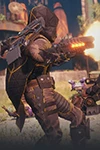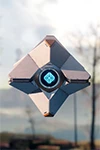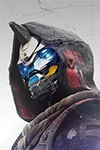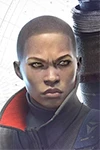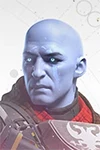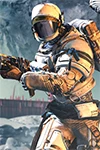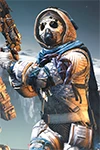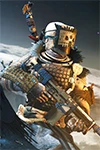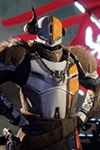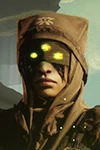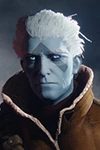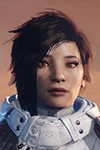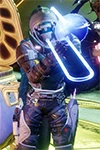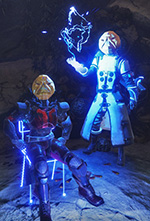 #4
CJKinni
Be a teacher. Encourage your students.
Kaytza
Beneath the ridiculous veneer of inexplicably being made a teacher at War Hogwarts, is some real thoughts about abuses of nobility, and how much perspectives get skewed by circumstance. Trusting you to read between the lines without saying a word about it.
MaxPoetic (She/Her)
Naruto run around War Hogwarts which is also the Vatican and seduce a gay dragon pope into being your wife.
mrwonko
Xenophage is a gun that shoots the bullets very well.
Takuna
Putting the greedily time-exploitative and fun-squashing systems aside, which ultimately pushed me away from the game, I can't deny that I had some of the funnest raid and dungeon experiences I've ever had in gaming. That and Huckleberry is bae. <3
Teamboring
Isaac Newton never played video games, but if he did this would be his favourite, because it shows that he was right! Not about that boring science stuff. He was right about Wizards and his intense distrust of the Moon.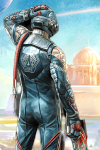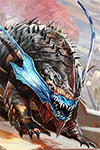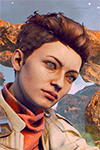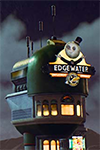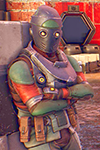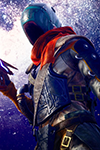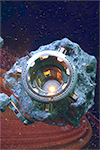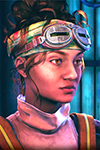 #3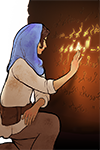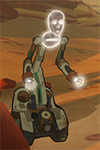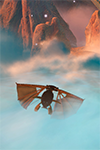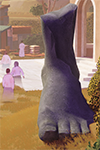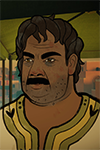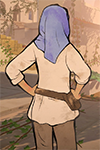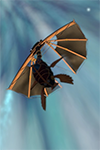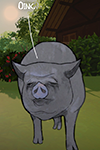 #2
Jammy
It's like Mass Effect, except in first-person and with good writing.
Fangz
The game's neatest trick is the way the language itself can do subtle storytelling. When you ask yourself, entirely unprompted: what does it say about an ancient society when the word for "will" is the same word as "should"?
IFcoltransG
The language is what you're here for. It weaves them into an unexpected story, though it's more about trying to decode sentences in a code of sorts. I had to play like my character: trying to keep friendships while ruthlessly hoarding inscribed artefacts.
malkav11
The part of the game that is piecing together an ancient language, and uncovering the history of this setting through exploration and archaeological rigor? Magical. The part where you faff about in a boat in circles for 20+ minutes at a time? Miserable.
NinjaOx
Although a bit clunky at times, the joy of gaining familiarity and skill with the game's fictional language makes for an engrossing puzzle game experience. Also: best headscarf in video games
Noel
Language and archaeology meet in Heaven's Vault for a truly remarkable experience. Despite the occasional clunkiness of the wrapper around it, deciphering the language of this world remained a joy even after I had to completely restart.
Untitled Goose Game
Honk
Honk Honk
Honk Honk Honk
Honk Honk Honk Honk
Honk Honk Honk Honk Honk
Honk Honk Honk Honk Honk Honk
Honk Honk Honk Honk Honk Honk Honk
Honk Honk Honk Honk Honk Honk Honk Honk
Honk Honk Honk Honk Honk Honk Honk Honk Honk
Honk Honk Honk Honk Honk Honk Honk Honk Honk Honk
Honk Honk Honk Honk Honk Honk Honk Honk Honk Honk Honk
Honk Honk Honk Honk Honk Honk Honk Honk Honk Honk Honk Honk
Honk Honk Honk Honk Honk Honk Honk Honk Honk Honk Honk Honk Honk
Honk Honk Honk Honk Honk Honk Honk Honk Honk Honk Honk Honk Honk Honk
Honk Honk Honk Honk Honk Honk Honk Honk Honk Honk Honk Honk Honk Honk Honk
Honk Honk Honk Honk Honk Honk Honk Honk Honk Honk Honk Honk Honk Honk Honk Honk
Honk Honk Honk Honk Honk Honk Honk Honk Honk Honk Honk Honk Honk Honk Honk Honk Honk
Honk Honk Honk Honk Honk Honk Honk Honk Honk Honk Honk Honk Honk Honk Honk Honk Honk Honk
Honk Honk Honk Honk Honk Honk Honk Honk Honk Honk Honk Honk Honk Honk Honk Honk Honk Honk Honk
Honk Honk Honk Honk Honk Honk Honk Honk Honk Honk Honk Honk Honk Honk Honk Honk Honk Honk Honk Honk
HOOOOOOOOOOOOOOOOOOOOOOOOOOOOOOOOOOOOOOOOOOOOOOOOOOOOOOOOOOOOONK HOOOOOOOOOOOOOOOOOOOOOOOOOOOOOOOOOOOOOOOOOOOOOOOOOOOOOOOOOOOOONK HOOOOOOOOOOOOOOOOOOOOOOOOOOOOOOOOOOOOOOOOOOOOOOOOOOOOOOOOOOOOONK HOOOOOOOOOOOOOOOOOOOOOOOOOOOOOOOOOOOOOOOOOOOOOOOOOOOOOOOOOOOOONK HOOOOOOOOOOOOOOOOOOOOOOOOOOOOOOOOOOOOOOOOOOOOOOOOOOOOOOOOOOOOONK HOOOOOOOOOOOOOOOOOOOOOOOOOOOOOOOOOOOOOOOOOOOOOOOOOOOOOOOOOOOOONK HOOOOOOOOOOOOOOOOOOOOOOOOOOOOOOOOOOOOOOOOOOOOOOOOOOOOOOOOOOOOONK HOOOOOOOOOOOOOOOOOOOOOOOOOOOOOOOOOOOOOOOOOOOOOOOOOOOOOOOOOOOOONK HOOOOOOOOOOOOOOOOOOOOOOOOOOOOOOOOOOOOOOOOOOOOOOOOOOOOOOOOOOOOONK HOOOOOOOOOOOOOOOOOOOOOOOOOOOOOOOOOOOOOOOOOOOOOOOOOOOOOOOOOOOOONK HOOOOOOOOOOOOOOOOOOOOOOOOOOOOOOOOOOOOOOOOOOOOOOOOOOOOOOOOOOOOONK HOOOOOOOOOOOOOOOOOOOOOOOOOOOOOOOOOOOOOOOOOOOOOOOOOOOOOOOOOOOOONK HOOOOOOOOOOOOOOOOOOOOOOOOOOOOOOOOOOOOOOOOOOOOOOOOOOOOOOOOOOOOONK HOOOOOOOOOOOOOOOOOOOOOOOOOOOOOOOOOOOOOOOOOOOOOOOOOOOOOOOOOOOOONK HOOOOOOOOOOOOOOOOOOOOOOOOOOOOOOOOOOOOOOOOOOOOOOOOOOOOOOOOOOOOONK HOOOOOOOOOOOOOOOOOOOOOOOOOOOOOOOOOOOOOOOOOOOOOOOOOOOOOOOOOOOOONK HOOOOOOOOOOOOOOOOOOOOOOOOOOOOOOOOOOOOOOOOOOOOOOOOOOOOOOOOOOOOONK HOOOOOOOOOOOOOOOOOOOOOOOOOOOOOOOOOOOOOOOOOOOOOOOOOOOOOOOOOOOOONK HOOOOOOOOOOOOOOOOOOOOOOOOOOOOOOOOOOOOOOOOOOOOOOOOOOOOOOOOOOOOONK HOOOOOOOOOOOOOOOOOOOOOOOOOOOOOOOOOOOOOOOOOOOOOOOOOOOOOOOOOOOOONK HOOOOOOOOOOOOOOOOOOOOOOOOOOOOOOOOOOOOOOOOOOOOOOOOOOOOOOOOOOOOONK HOOOOOOOOOOOOOOOOOOOOOOOOOOOOOOOOOOOOOOOOOOOOOOOOOOOOOOOOOOOOONK HOOOOOOOOOOOOOOOOOOOOOOOOOOOOOOOOOOOOOOOOOOOOOOOOOOOOOOOOOOOOONK HOOOOOOOOOOOOOOOOOOOOOOOOOOOOOOOOOOOOOOOOOOOOOOOOOOOOOOOOOOOOONK HOOOOOOOOOOOOOOOOOOOOOOOOOOOOOOOOOOOOOOOOOOOOOOOOOOOOOOOOOOOOONK HOOOOOOOOOOOOOOOOOOOOOOOOOOOOOOOOOOOOOOOOOOOOOOOOOOOOOOOOOOOOONK HOOOOOOOOOOOOOOOOOOOOOOOOOOOOOOOOOOOOOOOOOOOOOOOOOOOOOOOOOOOOONK
Votes: 27 | Reviews: 7
Website | OpenCritic: 83
Epic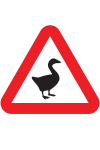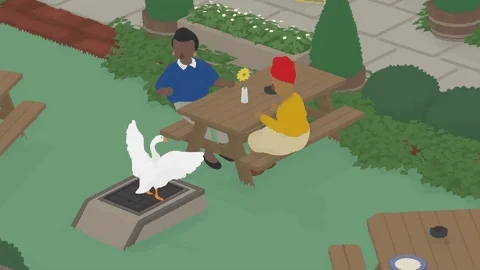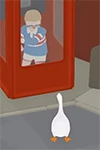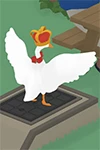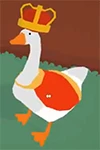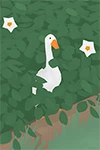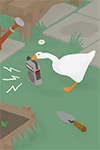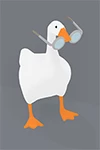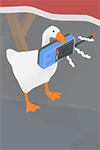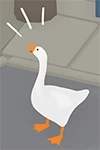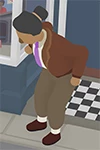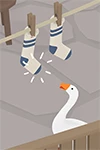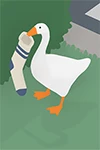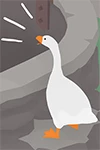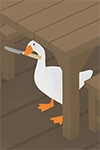 #1
Hannez
A game that not only made me laugh but also those around me. Unfortunately after playing, my hand and arm was possessed by a goose that started picking on everything that could annoy my partner. It made me honk uncontrollably. Please send help.
Odward Frenry

shoggothic
Most games create slapstick accidentally, or by turning the "wacky" dial all the way up. Goose Game crafts perfectly engineered monocle-in-the-soup, rat-in-the-ratatouille moments, and lets you honk them into motion.
Simo517L
The Goose is good, the goose is god. The goose will steal this review, like my old sock.
ThomasWestergaard
Honk Honk Honk Honk Honk Honk Honk Honk Honk Honk Honk Honk Honk Honk Honk Honk Honk Honk Honk Honk Honk Honk Honk Honk Honk Honk Honk Honk Honk Honk Honk Honk Honk Honk Honk Honk Honk Honk Honk Honk Honk Honk Honk Honk Honk Honk Honk Honk Honk Honk Honk
velleic
Wonderful slapstick stealth and setpieces - a bit like a silent movie, but with more honking. Charming characters created only through their actions and reactions, set in a nostalgic-seeming location. You are horrible but it feels so good!
#10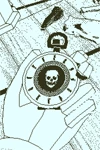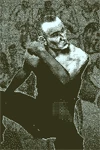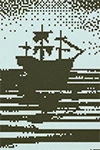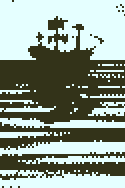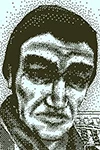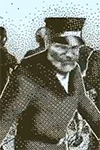 Return of the Obra Dinn
Return of the Obra Dinn To The C&C GOTYs
malkav11
A totally unique, utterly satisfying deductive experience.
#9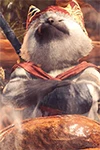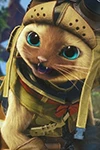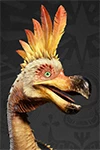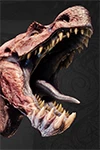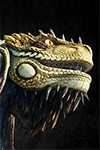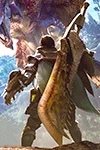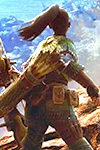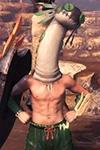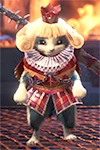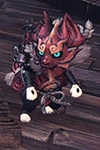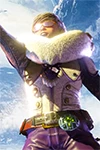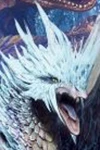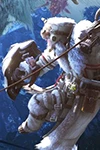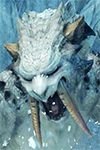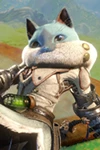 Takuna
I've put over 800 hours into it and that's not even including the DLC. This bright-eyed, fantastical world and its characterful, monstrous inhabitants are so unique and compelling, I can't wait to get back and beat them and their new DLC friends all up.
Y2Ken
This is primarily here for Iceborne; I'm well past 1000 hours on MHW now and probably close to half of that is with the expansion. They took my favourite game of last year and made it deeper, richer, and even more satisfying to grind into the endgame.
#8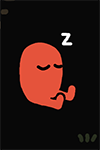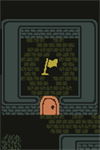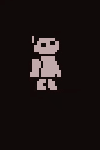 Baba Is You
Baba Is GOTY
...therefore, You Is GOTY?
Hmm...
Fangz
GAME IS GOOD     MIND IS WEAK
Noel
GAME IS GOOD. GAME IS PUSH. FLAG IS WIN.
Odward Frenry
A brilliant puzzle game where comparing results with friends can repeatedly give you the experience of finally cracking what must be the sole possible solution to a level only to discover all four of you used a wildly different method.
shoggothic
Baba is You is a spectacular game, one that unfolds and blooms in front of you in a series of hard-won revelations. It's a brilliant blend of creative and logical thinking, and a truly inspired reimagining of a video game cliche.
velleic
Playing this on release alongside a bunch of other puzzle explorers was a great experience - and why it gets the top spot. A game with enough clever concepts to satisfy a whole group. Eureka moments in this game really feel mindblowing, and so satisfying.
Y2Ken
An astonishing feat of design - incredibly difficult to convey with words, but watch or play five minutes and you'll understand it completely. Then you'll spend an hour staring blankly at a puzzle before something clicks and everything falls into place.
#7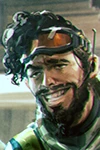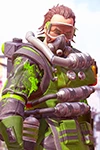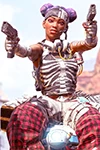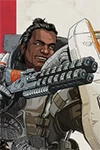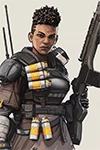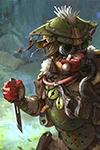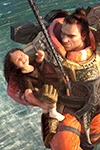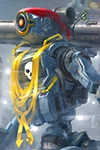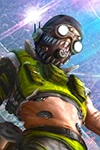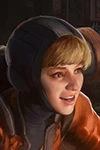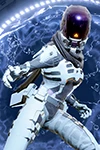 Apex Legends
A Monkey's Feet
Still No Wall-Running
Dreamdayer
Apex seemed to come out of nowhere at the start of 2019. It was free, surprisingly well-balanced, and came with a polish that no-one expected. In particular, it's movement and respawn mechanics immediately set it apart from other battle royale titles.
nat
Titanfall without the mechs sounds rubbish. Titanfall but with butt-sliding murder-bastards on an icelandic death island? yeah baby sign me up.
Super
The first BR shooter I actually like. Apart from solid fundamentals (gunplay, visual clarity), it succeeds especially at having low downtime, and in being ground-up built for squads, where people have a role. A superb and exciting co-op experience.
#6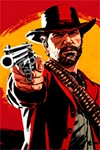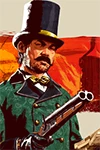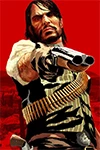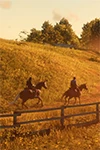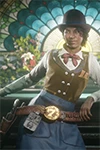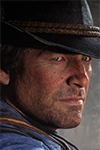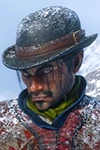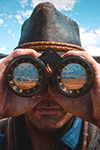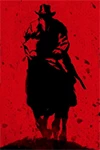 Red Dead Redemption 2
Red Dead Revolver 3
Yee-Haw Skyrim
ThomasWestergaard
Red Dead Redemption 2 presents a wonderfully crafted digital world filled with natural splendour it also tells a remarkable personal story and is overall a far cry from the misanthropic wet fart that gta have become
#5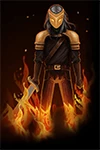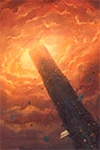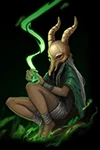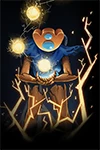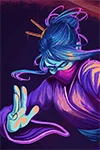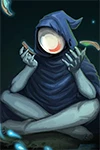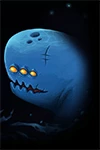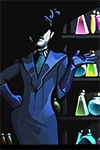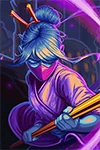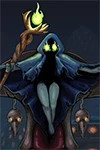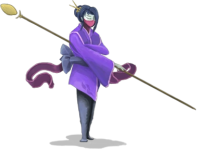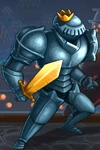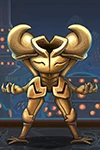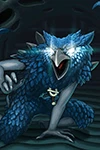 Slay the Spire
Splay the Sire
A Sauce-ay Squire!
A Risque Vampire!
Hooray! Wiltshire!
Display your Ire
Waylaid, Enmired
Sautée Over Fire
When Outplayed, You Retire...
...Are Conveyed To The Pyre...
...Your Dismay, Reacquired...
...'My Day, it Backfired!'...
...You Bray, Your Heart Bemired...
...But You Cannot Stay Away, Entire...
...So, Underplay That You Perspire...
...And Regain What You Require...
...To...
Avagad
Slay The Spire is a great game but it's found its perfect place on Switch.
#4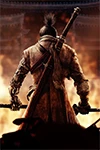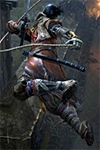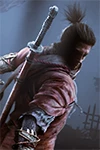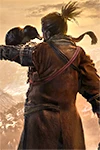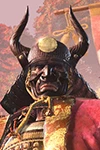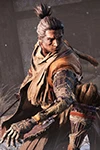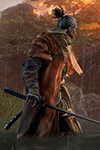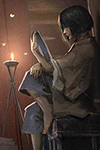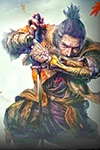 Sekiro: Shadows Die Twice
Shakiro: Hips Lie Twice
Avagad
This is a Souls game mixed with a rhythm game and the sooner you accept that the more fun you'll have
Bollox
I'd have played more if it was alt-tab friendly.
Dynamic Calories
It's the samurai fantasy game I wanted. From goes faster than Bloorborne, and far leaner. Stick enough time into it and it becomes second nature, as you cut through folklore monsters in a hazy, dreamlike rendition of Japan on the cusp of upheaval.
Fiyenyaa
I just love all those Dark Souls Games, I love being a Gamer who likes the Dark Souls Hardcore Games for Gamers. For reals tho it's pretty rad.
NinjaOx
A soulslike stripped of all but the most essential systems - which makes for one of the best games in the genre. Gripping swordfighting and world traversal, and as rewarding as soulslikes get. Also: best grappling hook arm prosthetic in video games.
Octavius404
I could listen to Sekiro's weapon clash with his opponent's for days, and I suggest you do the same. I just wish it didn't have the bonkers skill and tech trees.
tjhowse
The best game I ragequit and didn't finish in 2019.
Y2Ken
FromSoft narrowed their focus to create a honed, polished take on a single vision. Sekiro has the most satisfying learning curve I've experienced; the journey from feeling helpless to overpowering your foes is unparalleled. Their most touching story, too.
#3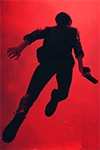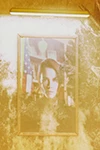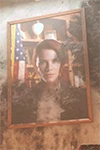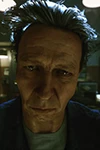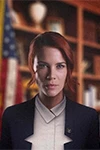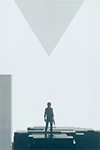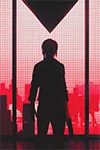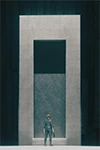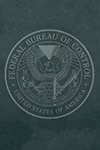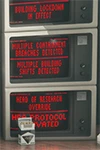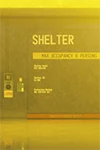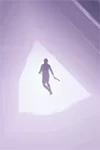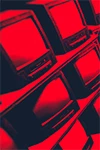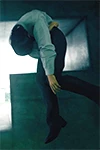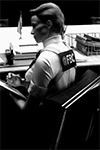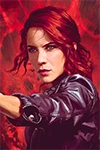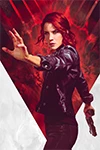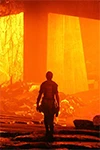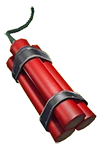 Dynamic Calories
House of Leaves comes to life as a Sam Lake shooter with a heavy dose of SCP. Physics combat and inspired brutalist environs come together to make something that feels as familiar as it is unique. Only issue is it doesn't last quite as long as it could.
Kane
Control is one of the most fun action games in years, and it's gorgeous to look at, but its world and writing are what made it my GOTY. Like a good conspiracy should, it rewards you for peering into every dark corner and reading between all the lines.
🧨
Noel
This game is the best of the SCP Foundation, The Magnus Archives, and federal bureaucracy all wrapped up in a relatively light but enjoyable shooter made this my favorite experience of the year. Particularly because it was mercifully short!
Octavius404
Control is a weird game. Be it running through impossible architecture, or reading through pages of redacted documents trying to work out out what is happening. It is all glued together with some fantastic editing leaving you feeling just a little uncanny.
Spad
Warehouse 13 meets Metroidvania in stylish 3rd person.
#2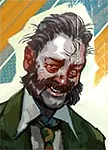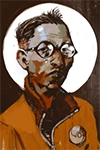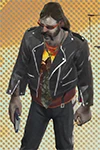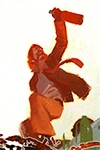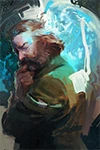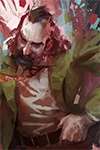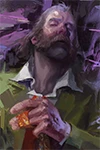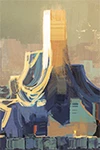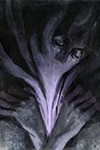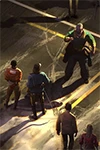 Bollox
THE KING IS DEAD. LONG LIVE THE KING.
Fangz
Come for the funny deaths and failure cop, stay for the desperately heartfelt plea for hope and empathy in a world plagued by despair, bigotry, and the weight of historic loss. Also Kim Kitsuragi is the best NPC of all time.
Hannez
It made me feel dirty. It made me laugh (
when I found my car
). It made me want to sing karaoke. It made me recycle bottles. It made me turn off the voice-audio. It made me regret shaving. It got me thinking: "What, has it been three hours already?"
Kaytza
I can't say about it that hasn't been said better by smarter people. So I'll just say you can be given the option to ask yourself why you've just been internally pontificating about bird poop for 300 words.
malkav11
Haven't got far into this one yet. It would be one of the most "me" games possible with the emphasis on dialogue and weird humor, but the insistence on including hard fail states is a drag.
shoggothic
Disco builds a universe out of small moments. It offers you a path to redemption, and some extremely entertaining ways to veer off it.
Spad
RPG where everyone is miserable and shit at their jobs and nobody saves the world.
tjhowse
Made me laugh. Made me cry. Made me deeply uneasy in a good way.
#1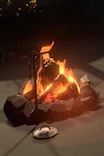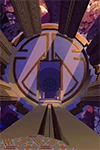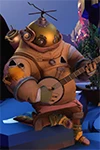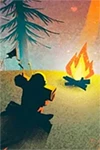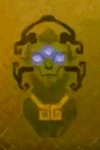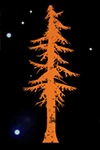 a bird
beautifully realised game that brings an excitement to discovery I've never had before
Avagad
After only a brief tutorial, Outer Wilds opens up an entire solar system to explore and trusts you to explore it and uncover its secrets in whatever order or whatever way you'd like.
Dynamic Calories
A beautiful cosmic puzzle box. A solar system trapped in amber, tasking you as the scientist to unpick its mysteries through hypothesis and action As inventive as it is evocative, and exactly as frustrating as it needs to be to give it enough friction.
Hannez
What an adventure! It's a game I couldn't stop thinking about for the most part of 2019. Even wrote a song about it on ukelele while camping in the scandinavian forests. It felt fitting to do that. Definition of a game you wish to forget, to play it again.
NinjaOx
A masterclass in player-directed pacing leading to extremely satisfying exploration, puzzling, and mystery solving. Also: best banjo in video games.
Noel
I will say little about this game even though spoilers are supported. However, Outer Wilds is a perfect clockwork solar system that delivers in 6ish planets the variety of experiences huge open worlds like No Man's Sky barely achieve. A true masterwork.
Y2Ken
To speak too specifically about Outer Wilds is to destroy the experience of playing it. This is a game I believe everyone should give a chance; the sense of discovery and wonder it creates time after time makes for an astonishingly emotional journey.
Honourable Mentions
Strong contenders that just didn't make it into the top 20.
(Click

underlined

items to see reviews.)
Star Wars Jedi: Fallen Order
Sayonara Wild Hearts
Octavius404
It's a breakup game, which I don't feel I have played before. I certainly played it at an appropriate time but it's also nice rhythm game that doesn't ask for any rhythmic skill. Go play it or at least keep it in mind, in case you know...
The Legend of Zelda: Breath of the Wild
BattleTech
a bird
finally, the big lads can throw a punch
Fiyenyaa
The big robots game. I prefer Adeptus Titanicus for the tabletop but whatchagonnado. This one is still ace and has lots of progression which I am a large fan of.
nat
BattleTech got really flippin' good in 2019? Enough to finally make me finish a career.
Dota 2
Zoetrope
DOTA is a mess and so you are you. But that's okay you and 4 other humans are going to hate each other and maybe even work together. It's still here because under all the terribleness; there is a long sequence of beguiling actions awaiting mastery.
Hollow Knight
Octavius404
A metroidvannia game that really nails the feelings of isolation and being an outsider while still managing to have a nice array of characters. The exploration is majestic, darting through new terrain looking for a bench to take a moment's respite.
Total War: Three Kingdoms
Fangz
The first time the historical character-led strategy subgenre has really gotten through to me. Really lets you be a magnificent bastard like Cao Cao.
ThomasWestergaard
It's a great🎮 ca have created a❤️map that leave you open for the titular⚔️ armies are led by heroes in a extend 🧱🧻✂system your❤️general might🍃and take your soldiers with him because you are a🍆and didn't make him minister of agriculture also🕵️work now
Wilmot's Warehouse
Hannez
You know how you always store a folding rule in a toolbox on the second shelf in the small closet? But then 2 months ago, you moved it to another place, and now you can't find it. Every choice you do makes this game harder or easier. It's always on you.
Devil May Cry 5
Dynamic Calories
DMCV is about excess. Nero is all about bluster and last minute manipulation of gauntlets, ad Dante is you dancing your fingers across the pad like a pro, stitching together word slashes, gun shots, and deliciously perfect royal guard parries.
Eastshade
Bollox
Amazing rambling simulator with authentic painting cheat codes.
mrwonko
Pretty much exactly what I expected it to be. I love the idea of making the player a painter to encourage wandering and actually paying attention to the environment, which we often don't. Wasn't surprised to find Oblivion modders involved.
The Witcher 3
Fiyenyaa
Toss a coin to the lad - The Witcher 3 continues to be a game I come back to, spend dozens of hours in, then drift away from again only to know I'll be drawn back in later. A right proper epic that feels nice and warm and comfortable. Thanks Daddy Geralt!
AMID EVIL
shoggothic
A game that dares to ask the great question: what if a sword was also a gun?
Assassin's Creed Odyssey
Borderlands 3
Final Fantasy XIV: Shadowbringers
Kaytza
A masterclass in giving a voiceless player avatar character, as they're pinged to a place that has accepted its inevitable end and their heroic reputation is known only by now-stranded companions. A man from The Bill voices the heck out of the antagonist.
MaxPoetic (She/Her)
The highest rated final fantasy game in a decade and it's an expansion to a once failed MMO. It's well good, raids are great and story is fantastic. Square have over 4 months worth of my life in game time and they can keep it god bless Yoshi P.
Beat Saber
tjhowse
Best cardio 2019.
Prey
Hades
NinjaOx
Imagine the combat systems of Bastion and Transistor polished to a fine sheen, complemented by fun powers and roguelike progression, finished with the narrative (and soundtrack!) we've come to expect from Supergiant games. Also: best dog in video games.
Oxygen Not Included
Zoetrope
Devise the perfect colony and watch as it deteriorates, running out of water, running out of air, pipes resembling spaghetti and say "This was going to be so beautiful", then start again and then again. Gorgeous, whimsical and satisfyingly difficult.
Satisfactory
Avagad
Enjoy creating the perfect factory without being held back by the lack of a third dimension.
Sunless Skies
Simo517L
While the train can be a bit difficult to control, the stories on the different islands are great and the atmosphere is superb.
Titanfall 2
Spad
The best FPS campaign.
Age of Wonders: Planetfall
Guerric Haché
A sprawling science-fantasy romp across alien maps, with varied and interesting faction design, solid tactical battles, and a respectable attempt at space operatic and planetary romance worldbuilding.
Ape Out
idbrii
Simple concept, incredible style, impressive variety between each disc, great finale and denouement.
Death Stranding
Factorio
Kane
A bottomless, deadly tarpit for minds like mine, Factorio is a towering achievement in the life-ruining timesink genre, with design as intricate as the megabases its players compulsively build over countless hours and sleepless nights. Maximally addictive.
tjhowse
Literally ate me.
Fortnite
ChocoCookies
I hate this game, and yet like crack it's so very moreish - I just keep coming back. The 'mini game' - hitting that little circle with the hammer is just so much fun. I've got more hours with this game this year than any other, so game of the year right?
Halo: Reach
Super
Masterful. Arguably one of the best shooters ever made. Superb gunplay. Great setting, even with the more drab colour palette of the planet Reach. Brilliant combat arenas. Infinite fun that brings people together.
ISLANDERS
Zoetrope
The powerful joy about the decision that this collection of houses and gardens is ready for a temple. It is ready to become a place. An organic growth, a rag tag collection of combos. The polis will expand as will your score, but nothing lasts for ever.
Tom Clancy's The Division 2
Ascension
Takuna
I didn't play many games this year so I guess this one gets a spot. I will never unhear the wails of the Sordid Asp though, so it did leave an impression. (Ok, I admit it, I did have fun even though NinjaOx cheats.)
Astral Chain
Spad
The lovechild of Bayonetta and a police procedural, featuring thermoptic toilet paper.
Blasphemous
Bloodborne
Hannez
Better Lovecraft than Lovecraft. Don't @ me.
Cadence of Hyrule: Crypt of the NecroDancer
Odward Frenry
Not a player of rhythm games, I never expected that exploring each new section of the original NecroDancer would keep an enraptured grin plastered on my face. This spiritual sequel with a Legend of Zelda theme absolutely brought back that constant smile.
Crusader Kings II
Zoetrope
"I'm sorry we went to war, but I'm one holy site away from reforming my faith into a matriarchal warlord death religion so I can march on Rome. You want in?" The Sims a la Paradox, write large and medieval.
Cultist Simulator
tjhowse
As any student of Histories knows, the Mansus has no walls. My house does, though.
Eliza
Frostpunk
God of War
ChocoCookies
Only game I've played off my PC this year other than Pokemon. Really beautiful game, keeps you hooked throughout, great gameplay and story. A must play single player adventure.
Heat Signature
Hypnospace Outlaw
shoggothic
I'm not sure I really recall what the internet was in the late '90's, but Hypnospace is a beautiful rendering of our collective fuzzy memories of it. A strange and beautiful peek into the past. The Chowder Man lives!
Into the Breach
Magic: The Gathering Arena
Mindustry
Kane
I never enjoyed a tower defence game until this. With its Factorio-esque production chain building, Mindustry is a TD game with no downtime—always more belt to lay and factory to build—and its simple art style belies surprisingly fun and dynamic animation.
Mordhau
No Man's Sky
mrwonko
Already GOTY before the latest patches.
Pathologic 2
Jammy
A game about slowly failing to save people and watching stuff get worse. Games are fun.
Planet Zoo
Pokémon Sword and Shield
MaxPoetic (She/Her)
Snom good
Odward Frenry
A strong evolution of the franchise for a new system. The expansion on the idea of regional forms leads to constant wonder and awe exploring Galar. The addition of max raids gives a fantastic way to spend time with friends... if you can connect.
Sea of Thieves
Sid Meier's Civilization VI: Gathering Storm
Stardew Valley
Fiyenyaa
Genuinely partially responsible for me not revising for a bookkeeping exam as much as I should have. "I'll just play one more day, mum!" oh no it's now tomorrow.
Stellaris
Kane
Stellaris wasn't the Crusader Kings In Space game that I wanted, but as of its current version, it has agreeably crunchy micro and the best colony management in the space. The narrative events system is also laudable, and distinguishes it from its cousins.
Subnautica
Super Smash Bros. Ultimate
Octavius404
A key player in the Donkey Kong extended universe. I honestly don't know what to say here, either you like seeing Snake dropkick Pac-man or you don't.
Telling Lies
ChocoCookies
Sat and played through this with my wife, didn't enjoy it quite as much as Her Story, but still a fun story and you feel like you're really discovering it for yourself.
Tetris 99
Y2Ken
Yo, they reinvented Tetris. Again. Tetris 99 starts out gently and quickly descends into the most intense Battle Royale experience around. Inspired me to finally learn how to really, really play Tetris. Ask me anything about Tucks, T-spins, and DT Cannons.
Total War: Warhammer 2
What the Golf?
Yakuza 0
CJKinni
An incredible gateway into the Yakuza games. Mahjong for days.
Special Consideration
Wonderful games recommended by just one member of the community.
Titles in bold were that member's Game of the Year!
(Click

underlined

items to see reviews.)
The Legend of Zelda: Link's Awakening
Anodyne 2: Return to Dust
Space Station 13
Session
CJKinni
A new skateboarding game? Yes please. It's early access, but it's good enough to waste hours skating around the city. (Not to mention all the user-created levels.) A great opportunity to get out there and make your own digital skate part.
Earth Defense Force 5
Gwent: The Witcher Card Game
Escape from Tarkov
Fiyenyaa
I like realistic guns and I cannot lie. you other shooters can't deny. when a scav walks in with an itty bitty- ok this bit is stupid but I love inventory tetris and bullets and containers
Katana Zero
Exapunks
IFcoltransG
This is the next in the Zachtronics lineage, polished and given some character. I considered putting Opus Magnum here, but EXAPUNKS creates more interesting challenges by limiting the ability to store data drastically. You have to consider your algorithms.
Hearts of Iron IV
Jammy
The best single-player game that lets you hate your teammates just like online.
Tom Clancy's Rainbow Six Siege
Prey: Mooncrash
The Legend of Heroes: Trails of Cold Steel III
Kaytza
A 6th/8th part of a book masquerading as a 3rd, it's the collision of three arcs of plot trains whilst you're riding one as a sword-boi-protagonist-turned-dorky-teacher. Also rather disapproving of classism, capitalism, PMCs, and authoritarianism.
The Binding of Isaac
Planescape: Torment: Enhanced Edition
Simo517L
To nobody's surprise, this acclaimed game is actually pretty good. Not only is the story really good and the themes are explored in great ways it also the game where you can talk a surprising amount of people to death. 5 morte out of 5.
Warframe
Spad
Free-to-play space-ninja bio-mech loot-shooter skateboarding spaceship-combat fishing rpg animal-conservation game.
Street Fighter V Arcade Edition
Teamboring
Elton John sings: "It's the circle, and it moves us all". Actually he often screams this at me, getting uncomfortably close to my face, as his fingers clack a half-circle input on the d-pad causing Ken to tatsu into my character's face.
iRacing
The Haunted Island, a Frog Detective Game
Golf Story
Dark Souls: Remastered
Detroit: Become Human
DUSK
Rocket League
a bird
I actually want to git gud
MechWarrior 5: Mercenaries
a bird
piloting a mech has never felt better, just a shame about the rest of the game
Dead End Job
Train Valley 2
Starsector
10 Beautiful Postcards
JUMPGRID
Gundam Breaker 3
Dragon's Dogma: Dark Arisen
Dungeons and Dragons Online
Deadly Premonition
Bollox
A detective story with heart and a stomach.
Path of Exile
Opus Magnum
Sky Rogue
Overcooked 2
ChocoCookies
Absolutely brilliant! Especially in co-op with people you know (wife and brother in law). It doesn't matter how many times you tell them they're on chopping, they still try and serve!
Death Road to Canada
ChocoCookies
Played this because of the podcast, listening to reviews and explanations. Such a fun game in couch co-op and once you get the recipe it's Definately possible to complete.
What Remains of Edith Finch
Journey
Thirty Flights of Loving
Nidhogg 2
Zero Escape: The Nonary Games
Super Mario Maker 2
CJKinni
Super Mario Maker 2 offers players the opportunity to play a variety of fun, funny, challenging, and impossible levels too try. My favs are 20 second speed runs, where you master a difficult (but not impossible) 20 second course, with no margin for error.
Basketball
CJKinni
Take two baskets, put them up high
.
Then get a ball. Throw the ball into the baskets. I don't have one great basketball game, but I've come to realize it's a top game - both digitally and physically.
The Legend of Zelda: The Wind Waker
Artifact
Hellblade: Senua's Sacrifice
Gears 5
A Tale in the Desert
Csirke
A nice and ancient crafting MMO, which is still going, and has some really unique systems. I'm not usually one to fall into MMOs, but this has managed to take up several months of my life.
Hyper Light Drifter
Devotion
To The Moon
GRIS
Her Story
Wargroove
Void Bastards
Minit
Heave Ho
Luigi's Mansion 3
Valfaris
Tekken 7
Space Engineers
Rime
Fangz
It's really pretty, okay? There's a section where it's raining at night, and the slick shine of the dark rocks in the moonlight is just Perfect.
Raft
Rebel Galaxy Outlaw
Dirt Rally 2.0
Monster Prom
Guerric Haché
An odd premise, "competitive dating sim," turned into a fun and mostly funny experience with distinctive dialog systems, cohesive characters, and a surprising amount of both depth and approachability.
Mulaka
Guerric Haché
A lovely and fresh experience built to communicate the mythology of the Tarahumara people of Mexico, which does so in an immersive and diegetic way that bypasses the overly didactic approaches of edutainment. Love the low-poly art style as well.
Book of Demons
Guerric Haché
A very good example of a demake, taking Diablo and reducing it down to a simpler experience that nevertheless captures all the fun and feeling of the original, with some new ideas and some modern design improvements for customizing the experience.
Can Androids Pray
DEADBOLT
IFcoltransG
DEADBOLT is Gunpoint plus Mark of the Ninja. You make plans, woosh through vents, and shoot people several times in the back. Or they spot you first. For a stealth game fan, what's not to love? It even has an endearingly grim modern fantasy setting.
Objects in Space
IFcoltransG
This game has been abandoned in an incomplete bug-ridden state, yet I had a blast. A space sandbox that supports so many playstyles in an open world is irresistible. That is, 'til you hit the end of the customisation options. Heck, only three ship classes‽
Subsurface Circular
IFcoltransG
An elegant puzzle narrative game. It fits a lot into its dialogue system, and a lot more into the characters that use it. 2019 was my second playthrough, and it remained great, if short. It's parsecs ahead of its spiritual sequel "Quarantine Circular".
Imperator: Rome
Jammy
I played as Etruria and conquered Rome. Thank you game for letting me live out this fantasy. Honestly the game is a bit bland, but I gotta represent my boar bois.
Spyro Reignited Trilogy
Superliminal
Mass Effect 2
Thronebreaker: The Witcher Tales
Dragon Age II
Audica
Phantom Doctrine
Project Hospital
Kane
It's probably the best management sim of this millennium, but that's only part of it. Take control of a patient's diagnosis yourself, and it becomes one of the best investigation games ever made. No game has better realised Holmesian deduction than this.
KeeperRL
Valkyria Chronicles 4
Kaytza
Not-World War II given a gorgeously painterly brush, whilst also reminding you wars suck in-between lighthearted banter. Basically the anime of Band of Brothers, but takes always unexpected swerves into Bad Town. And a squaddie has the power "Team Dad".
Call of Duty: Modern Warfare
Teamfight Tactics
Remnant: From the Ashes
Heart of the Woods
The Elder Scrolls Online
malkav11
More than any of the offline Elder Scrolls games, ESO is the one I keep coming back to. It's got an astonishing amount and caliber of writing for an MMO, and a much more comprehensive piece of Tamriel than available elsewhere. And the stabbing is better.
Tainted Grail: The Fall of Avalon
malkav11
A remarkably satisfying melding of exploration, survival, difficult narrative decision making and remarkably versatile card-chaining conflict mechanics. Add excellent twists on Arthurian myth and it's a boardgame experience like no other before it.
The Legend of Bum-bo
Dragon Quest XI
MaxPoetic (She/Her)
There have been 11 of these mainline games that's how you know it's good. Also the NPCs all talk in British dialects that are all typed out exactly how they sound and it's got a really good sense of humour. Get Switch version if ye can.
Mega Man Battle Network 5
Mario + Rabbids Kingdom Battle
Frog Detective 2: The Case of the Invisible Wizard
Bright Memory
Ikaruga
Quake
Islanders
The Witness
mrwonko
The perfect first impression. Now I just need to play the rest. 🙈
Overcooked
mrwonko
Lovely local coop chaos.
Splatoon 2
nat
I finally got a Switch last year. Jet Squid Radio is the only thing I play anymore. I have become octopus.
Throw Cubes into Brick Towers To Collapse Them
nat
I've plugged dozens of hours into this daft physics toy since writing about it. It's just delightful. A lovely time-killer.
Bloodstained: Ritual of the Night
Marvel Puzzle Quest
Grand Theft Auto Online
Unrailed!
Stationeers
The Red Strings Club
Chris Thursten's Photoshopped Face
Wildermyth
Celeste
Transport Fever 2
The Talos Principle
SUPERHOT VR
A Bewitching Revolution
Anodyne
Simo517L
A pretty fun Zelda like, with aesthetic drawn from the Gameboy era. Just with a bit more color and better writing.
Shovel Knight: King of Cards
Super
Shovel Knight: Treasure Trove, as a compilation, is my ALL-TIME favourite game. ALL. TIME. This is a wonderful capstone and probably the grandest of them yet. It's brimming with content. Not as tight as the others due to its grand scope, it's still a joy.
Yakuza Kiwami
Super
It's better than the original which isn't saying much. It's one of the poorest-paced Yakuza stories and the mechanics are iffy, but it's still Yakuza, and that's cool. If you are interested, start with Y0, coming from a veteran. Best intro to Yakuza.
Age of Empires II: Definitive Edition
Super
Gorgeous remake of a classic game; prerendered graphics aren't dead! Also note superb voicework that didn't exist in the original!
DARK SOULS: Prepare To Die Edition
Takuna
I have a problem and I don't want to get better. It's still the best game ever and I love doing new, thematic playthroughs with friends.
Dark Souls 2: Scholar of the First Sin
Takuna
Yes, my problems extend to the other Souls games too, and I don't know if I'll ever stop playing them. This one's better than people give it credit for!
Spider-Man
Teamboring
Full disclosure: Spider-man is a good friend of mine, so this review may have some bias. That said, he's a very cool guy. Jump good, swing good, and makes a mean pork dumpling.
Animal Crossing: New Leaf
Teamboring
In 2020 the new Animal Crossing is released. This is the death of my town Clemency. It's bitter-sweet, to say goodbye to friends, and a town. I mean they'll still be there but they'll not be new. To stop being sad I'll destroy my cartridge. Never look back
Persona Q2: New Cinema Labryinth
Dwarf Fortress
Europa Universalis IV
ThomasWestergaard
Europa Universalis IV were in 2019 once again my most played game it have been that every year since release in 2013 it really is a masterwork of a strategy game and has only gotten more interesting over time
Cities: Skylines
ThomasWestergaard
Cities Skylines is seemingly a game about roads n economy but for me is it a game about downloading hundreds of different power lines, road markings, foliage, soviet era apartment blocks, Japanese vending machines then choke the cpu of my personal computer
Anno 1800
Warhammer: Vermintide 2
Borderlands 2
Judgment
West of Loathing
Dissembler
velleic
A chance find on Steam. Panel-flipping puzzles with very satisfying clicks as everything snaps into place. Relaxed enough to let you learn as you play, complex enough to have Those Levels you just can't crack and become obsessed with defeating.
Metro Exodus
Resident Evil 7: Biohazard
Yoku's Island Express
GreedFall
Parkitect
Zoetrope
I'm coming for you RCT, I'm modern, more sophisticated but still isometric. Design rides with scenery with ease in a game that strikes a balance between the Planet Coasters and the OG RCT. Great use of the steam workshop too.
Warhammer 40,000: Mechanicus